Kashdroid – Kashflow accounting on the move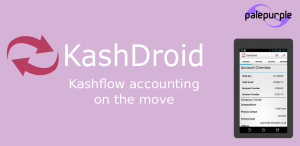 Kashdroid aims to allow you to access your Kashflow.com business accounts while on the move. It's a native mobile application for Android devices (phones, tablets etc) and is available for free on the Google Play Store.
See our blog post announcing it's release
See Kashflow.com's blog post announcing it
Kashdroid now has it's own website
A short video is below, but you probably really want to check out Kashdroid.com – where there are more screenshots and so on.