Contact Details
Our contact details are listed below. They can also be downloaded in VCard/VCF format here.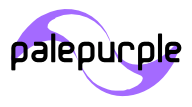 Pale Purple Office
Email
Registered Office Address
Blount House, Hall Court,
Hall Park Way
Town Centre
Telford
TF3 4NQ
United Kingdom
Phone
Office hours
Our office is normally open weekdays between 09:00 and 17:00. Outside of these hours please feel free to leave a message and we will respond to you as soon as possible.
For urgent, out of hours issues, please phone or SMS 07792 380669.