Contact Details
Our contact details are listed below. They can also be downloaded in VCard/VCF format here.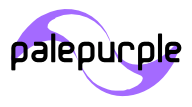 Pale Purple Office
Email
Address
Phone
Office hours
Our office is normally open weekdays between 08:30 and 17:30. Outside of these hours please feel free to leave a message and we will respond to you as soon as possible.
For urgent, out of hours issues, please phone or SMS 07792 380669.